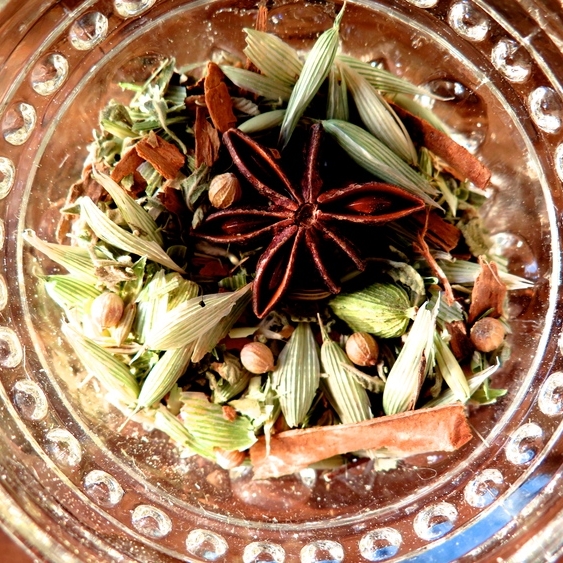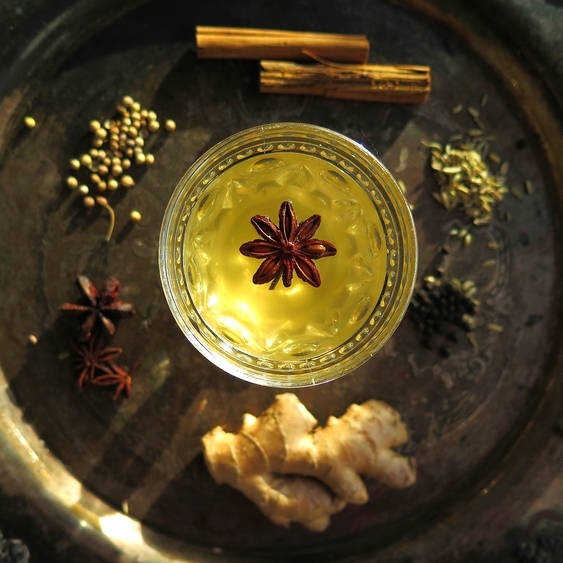 ENERGISIAC
$16.00
milky oats, damiana, cinnamon, cardamom, ginger, fennel, coriander, star anise & black pepper
An all purpose nerve-nourishing aphrodisiac that will spice up a lot more than your love life.
Get your spice on with this aphrodisiac and invigorating brew. Energisiac energizes by replenishing the body unlike caffeinated beverages which tax and drain the adrenals. Damiana, known traditionally as an herbal aphrodisiac, replenishes the nervous system and increases stamina. I've combined this herb with true Ceylon cinnamon, ginger, cardamom and black pepper to enliven the body and get blood flowing. Nutritive milky oats build strength and energy by replenishing overworked nerves; star anise & fennel sweeten the deal. Excellent after meals as a digestive tea, first thing in the morning as a wake-me-up or whenever you are looking to spice things up. My favorite way to enjoy Energisiac is as a light chai; brew a strong cup of tea and finish with a dash of warm milk and raw honey. Ginger and cinnamon lovers brew longer for a deeply warming effect.
Made with 100% organic plants & fair-trade true cinnamon. Hand-crafted in Brooklyn in small batches for optimal vitality. Slight variations in appearance and taste may occur due the terroir of the farms the herbs are sourced from.
2.25 oz loose tea. Makes approximately 25 cups of tea.
*please note that you will be redirected to clover + timothy's website for purchase of product.