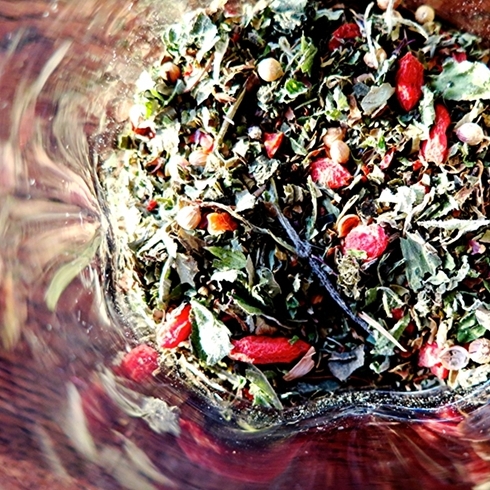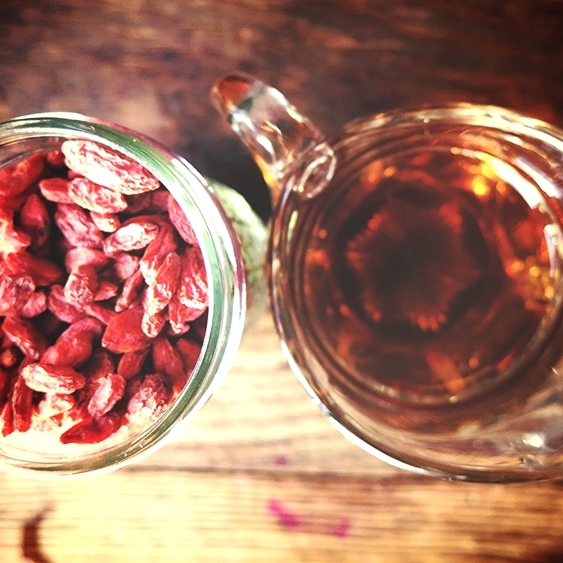 GO TEA
$15.00
stinging nettles, tulsi, peppermint, goji berries, rose hips & coriander
Stinging nettles, the west's king of herbs meets India's queen tulsi in this tonic tea.
Get up and go with this fortifying and stimulating brew. Stinging nettles, western herbalism's King of herbs meets India's Queen tulsi in this tonic tea. I added superfood goji berries, stimulating peppermint and supportive rose hips to bring you a tea that is balancing and energizing. Full of vitamins and minerals, this tea with increase your vitality. Aromatic coriander seed and peppermint add zing and support healthy digestion. Drink several cups a day to build stamina, support the immune system and replenish the body. Makes a wonderful infusion. To reap the most benefits, make it strong and drink often. Drink neat, hot, cold or room temperature. Raw honey can be a nice addition.
For a refreshing summer tea, brew with fresh organic peppermint, spearmint or basil from your local farmers market. Strain, add raw honey and chill.
This tea is far more stimulating than most herbal blends; sensitive individuals should drink a small amount before consuming a full cup. Best enjoyed in the daytime.
Made with 100% organic plants. Handcrafted in Brooklyn in small batches for optimal vitality. Slight variations in appearance and taste may occur due the terroir of the farms the herbs are sourced from.
1.75 oz loose tea. Makes approximately 25 cups of tea.
*please note that you will be redirected to clover + timothy's website for purchase of product.