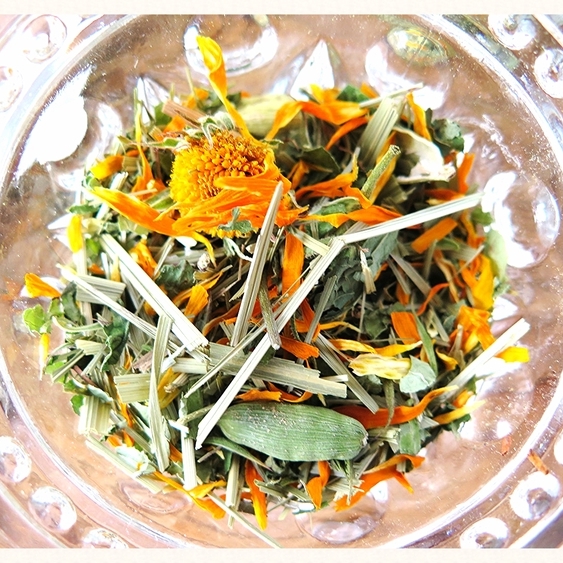 LEMON-AID
$15.00
lemon balm, lemongrass, spearmint, calendula & cardamom
Uplifting, refreshing and nourishing, Lemon-Aid makes for a lovely daytime brew; its lemony, light and herbaceous flavor goes down easy. Inspired by sunny days spent in Southeast Asia, I combined zesty lemongrass with aromatic lemon balm, spearmint and cardamom to bring you a tea that will lift your spirits and revive your senses. Lemon Balm, which is the base for this blend, has been used for centuries as an anti-depressant, anti-anxiety, anti-viral and digestive herb. Finished with flecks of golden calendula, the flowers of the sun and cardamom which is used in Ayurveda to help digestion and clear the channels of the body so energy can flow.
Throughout the cold winter months, drink piping hot.
On hot summer days, enjoy as a chilled infusion. Brew a strong tea (steep for 20 minutes to a couple hours), serve plain or add raw honey and fresh lemon. For an even fancier summer brew, muddle organic strawberries, raspberries or blueberries into the tea and pour over ice.
Made with 100% organic plants. Hand-crafted in Brooklyn in small batches for optimal vitality. Slight variations in appearance and taste may occur due the terroir of the farms the herbs are sourced from.
1.5 oz herbal tea. Makes approximately 25 cups of tea.
*please note that you will be redirected to clover + timothy's website for purchase of product.